"The Truth, So Help Us God." Thanks To Louisiana's Mike Johnson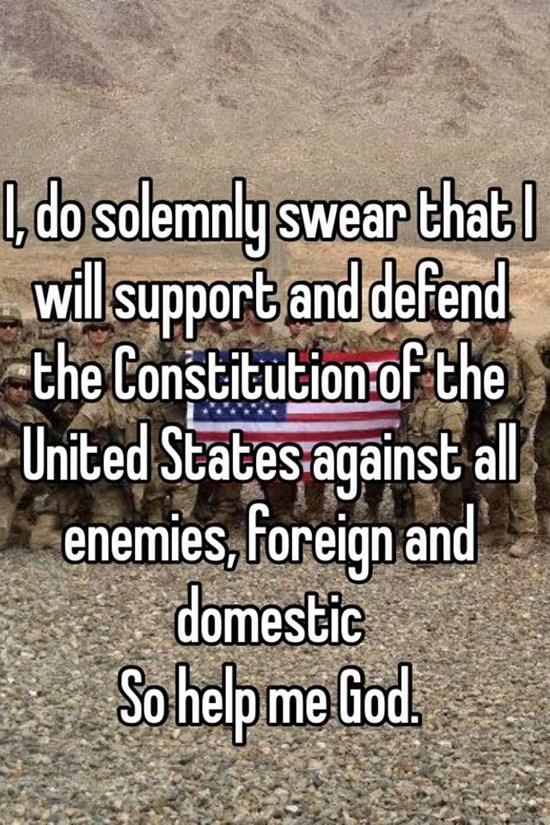 "We welcome all of our distinguished witnesses and thank them for participating in today's hearing," Democrat Jerry Nadler, Chairman of the House Judiciary Committee said. "Please rise, and I will begin by swearing you in."
"Raise your right hands," Nadler told the witnesses. "Do you swear or affirm under penalty of perjury that the testimony you're about to give is true and correct to the best of your knowledge, information and belief?
"Thank you. Let the record show the witnesses answered in the affirmative," Nadler continued.
"Mr. Chairman, Mr. Chairman," interrupted Louisiana Congressman, Mike Johnson. "Point of parliamentary inquiry.We had a conversation on the floor last week, and I just noted you left out 'So help me God.'"
"Sorry," Nadler said. "Do you want me to repeat the whole – I will repeat--"
"I would love that. Thank you," Johnson said.
"Please stand up again," Nadler told the witnesses, as he repeated the oath, ending with, "So help you God."
Upon becoming the majority, Democrats on the House Natural Resources Committee proposed a draft rule omitting "So help me God" from the oath given to witnesses.
Republicans objected. Louisiana's Mike Johnson, chairman of the 140 member Republican Study Committee, made a speech on the House floor the week prior, and the language was restored immediately in Natural Resources. Johnson sent communication to all 140 members of the Republican Study Committee that Democratic Party leadership is attempting to remove God from committee proceedings throughout the House in one of their very first acts in the majority.
Far from controversial, this phrase "so help me God" has an historic and constitutional presence in the affairs of Congress and other offices. In contrast to the presidential oath, where it's used only by tradition, the phrase "so help me God" has been part of the official oath of office for non-presidential offices since 1862.
With this clear precedent in place for "so help me God" many were shocked by this initial action of the Democratic leadership to strike it from proceedings. Maybe it shouldn't have shocked us because at least 81 Democratic Party members of House now associate themselves with socialist ideology that has always sought to remove consideration of God in the affairs of state. Thanks to Louisiana's Mike Johnson, the phrase remains for now. So help us God, as we defend liberty as every generation must.
Richard Lipsey
Put Louisiana First