Home
❭
News
❭ Sheriff Jeff Wiley Brought Modern Law Enforcement To Ascension And Leaves Department In Great Hands
Sheriff Jeff Wiley Brought Modern Law Enforcement To Ascension And Leaves Department In Great Hands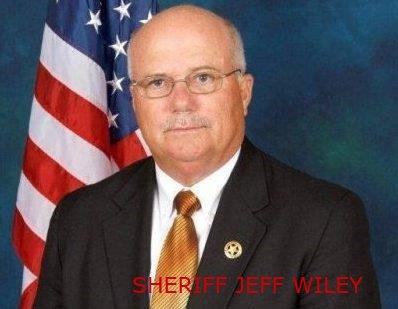 Sheriff Jeff Wiley's integrity, leadership, and skillful administration has been a blessing to Ascension Parish, the entire Baton Rouge area, and state of Louisiana. He's announced his intention to step down this January and turn leadership over to the unquestionably qualified Bobby Webre. We owe Sheriff Wiley great thanks and recognition and hope he will serve as a model for the type of leaders we need in all areas of government to build a bright future for Louisiana.
Sheriff Wiley enrolled in the Marine Corps in 1970 and began his formal law enforcement training there. From that point on he's been about THE MISSION without distraction and that has been critical as he has been a rock of leadership through the storms and crisis our area has faced. It's clear he's done a great job for Ascension Parish. After just one term he won the election with an unheard of 83 percent margin. His continued fiscally responsible performance provided for increase and professionalization of the force, increased salaries, fleet modernization, and critical equipment upgrades including bullet-proof vests and modern standardized weapons for all officers.
Sheriff Wiley has selflessly served to bring critical reforms and interagency communications platforms and cooperation to our state. Hurricane Katrina demonstrated a great need for reform of first responder communications integration and statewide standards, training, and interagency cooperation. Sheriff Wiley brought critical change as Chairman of the Louisiana Commission on Law Enforcement and Chairman of the Louisiana Peace Officers Standards and Training Committee. In 2009, Sheriff Wiley was honored by being inducted into the Louisiana Justice Hall of Fame.
When outsider Eugene Long came to Baton Rouge and ambushed our heroic first responders Sheriff Wiley provided invaluable support to Baton Rouge in the days that followed. There is a little known fact that I have direct knowledge of that Jeff wouldn't tell you about. It occurred just weeks after the assault on our police. After the floods of 2016 devastated our area and the needs of our people were being ignored, Sheriff Wiley began direct conversations that were responsible for bringing then candidate Trump to Louisiana, including a stop at his command center. This was key to our entire state beginning to receive some critical attention and aid.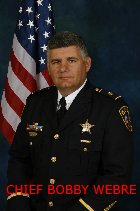 Since Jeff has been about THE MISSION not the man, he's now ready to turn the leadership over to the uniquely qualified Chief Deputy Bobby Webre. As the key operational leader in all of Jeff's recent reforms and strong actions for Louisiana, we couldn't be better served. We can't thank Jeff Wiley enough for all he has done for Ascension Parish, the entire Baton Rouge area, and our entire state. More than anything at this time, however, we can't thank him enough for developing strong leaders like Bobby Webre and his team to provide continued professional and effective law enforcement critical to the growth of the entire Baton Rouge region. Public safety is the foundational role of local government. It is never something to take a chance on in regard to leadership. We are so pleased that Jeff is completing THE MISSION he began decades ago by leaving us with proven qualified leadership we all can trust in the days ahead.
Richard Lipsey
Put Louisiana First