Unapproved By Trump Alan Seabaugh Now Running For LA House Speaker
Bobby Jindal ally Alan Seabaugh has withdrawn from his attempt to be nominated by President Donald Trump for a Federal Judgeship in Louisiana.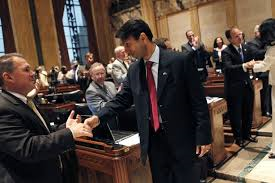 This is not the first time the Trump Administration has rejected a recommendation for their ties to organizations working against President Trump. The first recommendation for the US Attorney in New Orleans was rejected because the candidate was a lifelong Democrat until days before seeking that job.
Seabaugh is the leading spokesman for The Koch brothers PRO OPEN BORDERS, PRO AMNESTY Americans For Prosperity group in the Louisiana legislature. He is a self described "great friend" of its state director John Kay. Although the Louisiana Chapter of Americans For Prosperity tries to hide the group's agenda, the group has opposed President Trump and supports open borders. Their agenda has been exposed in conservative media. Seabaugh's ties to the group were brought to the attention of the Trump Administration in recent days.
We can only take Seabaugh at his word on what his actions would be as speaker. Last year while drawing a check from hardworking Louisiana taxpayers on the LA House floor, Seabaugh said he was "there to run out the clock."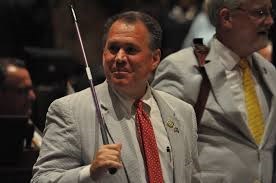 That's not the attitude the Trump Administration needed in a judge. We also don't need this Jindal ally as Speaker of the House. For more on Americans For Prosperity Open Borders Agenda click this link:
Seabaugh's AFP Supports Open Borders