Taylor Barras' Frankenstein Economics Are A Horror For Us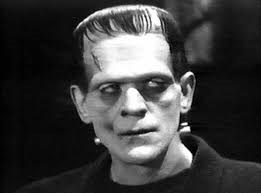 One week ago, three of the four members of the Revenue Estimating Conference accepted economists' forecasts for increased revenue for the current budget year of $122 million and at least $90 million for the next budget year. Most telling of the three supporting opinions was from respected independent economist Jim Richardson who called the proposed forecast changes "very cautious." All four members must agree to change the projections, including House Speaker Taylor Barras.

For the fourth time in four months, Taylor Barras acted alone to block the income forecast changes recommended by economists. Barras then made a shocking new suggestion in a return to the accounting gimmicks that crippled our state during the Jindal administration. Barras said the forecast should be accepted in regard to these economists' projections for fee collections and money dedicated to specific programs, while refusing to accept these same economists' forecasts for general state tax collections. Fees can not be used to finance the beginning of real progress toward new I-10 bridges desperately needed in Barras own Southwest Louisiana and in Baton Rouge or a modest $1,000 annual teacher pay raise. His proposal was accurately described as a "Frankenstein Approach". Why would he support such insanity? Barras is willing to sacrifice public safety, storm evacuation capability, and industrial expansion because we lack modern bridges in Lake Charles and Baton Rouge and he is willing to place education further behind just for politics. Barras is fine with your family losing just as long as nothing good happens that might be seen as a win for Governor Edwards.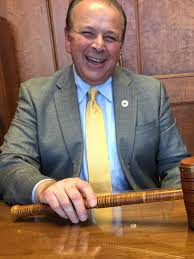 Taylor Barras
While Texas looks forward to 70 Billion dollars of economic impact from bipartisan cooperation in their government Barras is committed to making sure Louisiana loses again. If Barras gets his way the eastbound lane for any Lake Charles bridge may not even be needed. If we don't stop Barras from continuing this destructive political game nobody may leave the Texas boom to cross over to the Louisiana stalemate he can end immediately just by Putting Louisiana First. Please call Taylor Barras' state office at (337) 373-4051 and tell him to quit hurting Louisiana and approve the real revenue supported by the economists.