30 MINUTES WILL CHANGE LOUISIANA'S FUTURE!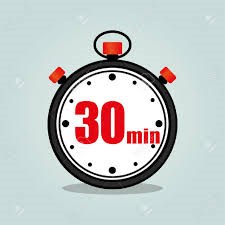 If you own a small business in Louisiana 30 minutes could bring long term prosperity to your operation. If you own property in Louisiana 30 minutes can increase your long term property value and reduce your tax burden. If you have children or grandchildren in Louisiana 30 minutes can determine whether they will stay or be forced to move for economic opportunity.
Nothing will affect the overall economy and the prosperity of ALL Louisiana citizens than the number of our high school graduates that enter post secondary training and education. The reality is that no incentives or tax breaks can bring an Apple, Ford, Boeing, or midsize and small business to Louisiana without a qualified workforce.
On December 12, I served my last day on the Louisiana Board of Regents. During my final session I was pleased to engage with my colleagues on a substantial conversation about how we must and can increase post secondary participation immediately. I am pleased and honored that one of my final acts was to join a Board of Regents resolution to submit legislation in the next session to get the message to each high school senior that ANY student can and must pursue an additional credential or degree that will change their future. More than effecting their lives, this will determine the overall prosperity for medium and large businesses in Louisiana and property values more than anything else.
David Leonhardt revealed the following in his recent OpEd:
"Unfortunately, most working-class and poor teenagers, including many who excel in high school, still don't graduate from college. They often enroll in colleges that have a high dropout rate and never finish.
Yesterday, four social scientists released the results of a fascinating experiment designed to address this problem. The experiment was a big success — and it wasn't even very complicated.
The researchers sent personalized packets of information to hundreds of high-performing, lower-income students in Michigan. A letter inside encouraged them to apply to the University of Michigan, one of the best public universities in the country. The letter also promised that if the students were admitted, they would receive a full scholarship, including free tuition, room and board.
In truth, the packet wasn't promising anything new to most students. Those receiving it typically had good enough grades and test scores to be admitted to Michigan, as well as a family income low enough to qualify them for a full scholarship.
And yet the experiment nonetheless had a huge effect."
Just being told that they could do it and how made a huge difference in this population of students. I submit that every Louisiana high school senior needs to hear from someone with a background that they identify with, that they can get a credential or degree that will change their life beginning with the class of 2019. An initial 30 minute interaction can change everything. In the above Michigan example 67 Percent of the students who got the package encouraging them to take advantage of what already was available to them applied, compared to a rate of 26 percent for similar students who did not.
30 minutes is also the commute for most Louisiana seniors to a technical, community college, university, or other educational facility that can change their life and the very nature of life in Louisiana. I'd like to thank the bipartisan group of Louisiana legislators that recently met with me to share their ideas on this important matter. I'd also like to thank incoming Board of Regents Chair Marty Chabert, the entire board, and Commissioner Kim Hunter Reed for initiating this important effort. We at Put Louisiana First look forward to working with you all in the upcoming session.
Richard Lipsey