The I-10 bridge crossings in Baton Rouge and Lake Charles burden citizens from Slidell to the our border with Texas. Lives will be lost due to the inadequate capacity should a Katrina style evacuation occur again. Vital transportation to and from the energy corridor is at risk. It's a threat to the whole US economy and national security. All of us who travel through Baton Rouge and Lake Charles on or near I-10 have been affected numerous times by unsafe conditions and unthinkable delays. It is not a local issue. It is an issue for the entire I-10 corridor.
We believe that the state legislative delegations from the Capital (Baton Rouge) region and the Lafayette/Lake Charles Southwest Louisiana should meet prior to this legislative session and be prepared to insist that a dedicated stream of funding to get a new bridge built in the Capital Area and in Lake Charles before either delegation approves a state budget. The lack of adequate bridges is not only a daily disaster but the lives that will be lost in a future evacuation if this is not addressed make it an emergency. It is beyond time to ask. It is time to insist.

For years the legislature has swept money from unclaimed funds owed to Louisiana citizens into the general fund and spent it. If everybody showed up now to claim it the state would have to come up with 900 million dollars. State Treasurer John Schroder wants to pass legislation to require the money to go into a trust fund instead. We support that idea. Since 80 or 90 million in unclaimed revenue shows up each year, with interest you could easily build a billion dollars in a decade. The interest on those funds could provide a long term revenue stream to solve these two critical water crossing issues for all of us who travel I-10.

By creating this trust fund a dedicated revenue stream can finally get these two bridges and associated infrastructure going. It is something we plan to reach out about directly to Treasurer Schroder, the Capital Area Legislative Delegation, the Acadiana Legislative Delegation, and Senator Rick Ward who heads the 5 parish authority for the Capital Region bridge. In discussions I have had with members of our legislative delegation, I have suggested a unified effort to fund the Capital Area and Lake Charles projects. These two delegations should unify on this one issue. Together they should insist that this infrastructure emergency receives the needed revenue stream before any budget is approved this year. We look forward to getting thoughts from these two delegations, Treasurer Schroder, Senator Ward, officials statewide, and most importantly you. Our plan above is just one to consider, but if the Capital Area and Southwest Louisiana delegations as a whole decide to Put Louisiana First and show resolve these projects should have a funding stream in place by the end of the upcoming session. We thank Senator Rick Ward for stepping out on this issue. It's time to support vision oriented, goal oriented leadership from folks like Rick Ward in Louisiana regardless of party.

Richard Lipsey
Put Louisiana First
News
Thursday, November 14, 2019 12:00 AM
Ralph Abraham Family donation in support of John Bel Edwards in the amount of 5000.000, the maximum allowed by law, has appeared on campaign finance reports! Click the link for story from KPRC radio host Ken Webster Jr.
---
Tuesday, November 12, 2019 6:42 PM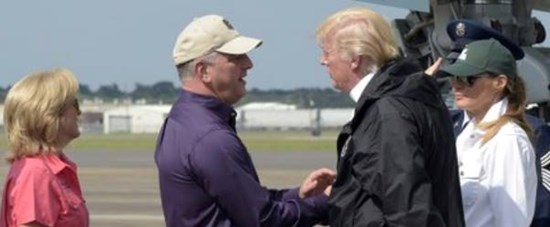 It's the unfortunate state of affairs in politics today. There have been a lot of attacks in this race for governor. Let's be adults. Click the link for facts.
---
Thursday, November 7, 2019 6:53 PM
"Rispone spent millions telling lies about our Congressman Ralph Abraham... So we can't believe a word he says now, and you can't vote for someone like that." Ralph Abraham volunteer Bryce Landry 10/12/2019

Here's video featuring Abraham's confrontation of Rispone about the attacks. Much was made of the fact that Rispone CLICK ON VIDEO TO SEE ABRAHAM CONFRONT RISPONE.
CLICK ON HEADLINE LINK TO GET MORE DETAILS.


---
Wednesday, November 6, 2019 12:08 PM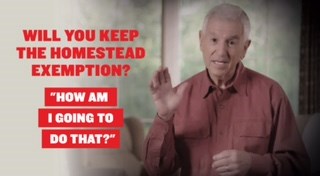 The framers of the current Louisiana Constitution thought that protection for Louisiana's homeowners from excess property tax and seizure by taxing authorities was important enough to include in the Constitution. We know it as the Homestead Exemption.
CLICK LINK FOR DETAILS
---
Tuesday, October 29, 2019 11:10 PM